Health care continues to be a subject surrounded by a wide range of different opinions. The largest beneficiaries of any health care service are older adults. As people age, they are sometimes faced with many challenges that often prevent them from doing some of the things that they are accustomed to doing. They may have diminished physical or mental capabilities that require them to have some type of assistance to perform their activities of daily living while they are recuperating from an illness or injury. The need for home health care has increased over the last decades, and people are finding it more beneficial to their needs.
What is home health care?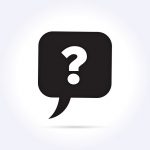 For these types of needs, a person does not necessarily have to be placed in a nursing facility. They can still enjoy the comfort of their own home while aging in place, but with a little assistance. Home health care consists of a wide range of services that are given in the home for people who are ill, or have an injury. Home health care is more convenient, less expensive, and is as effective as the care provided by a skilled nursing facility or a hospital. Home health care includes services like wound care, caregiver or patient education, intravenous or nutrition therapy, injections, or monitoring an unstable health status or a serious illness. Home health care is designed to help the person get better, regain their independence, maintain their level of function, become self sufficient, and slow down any decline. Home health care providers work closely with doctors to keep them updated on the patient's progress.
Who uses home health care?
Mostly older adults who receive Medicare benefits are more apt to use home health care services, but anyone of any age who has a serious illness or an injury that requires special or prolonged care can benefit from these services. The increase in the popularity of home health care services is partly due to Medicare coverage which offers this service along with their supplemental or advantage plans. The older demographic group is also the group of people who are more susceptible to injuries due to slips and falls, or who have chronic health conditions that require constant medical attention. This is also the age group who wants to remain in their homes as they age. This allows them to retain certain freedoms and independence.
Home health care helps family members as well. With people living busy lives, and not having much time to care for loved ones, the home health care staff can ensure that the patient is well cared for, and has some companionship as well. It is the modern way of caring for the people who are sick or injured.